Software Update Instructions
Please follow the instructions below to download and install the latest version of FS Golf. If you have any questions, please see the HELP section at the bottom of the page.
1. Download the software
Software Details
Version: 1.0.7.6596

File Size: 5.95 GB

New in this version:

Courses

Muirfield Village

TPC Scottsdale

Various improvements and bug fixes
Click the DOWNLOAD button below to begin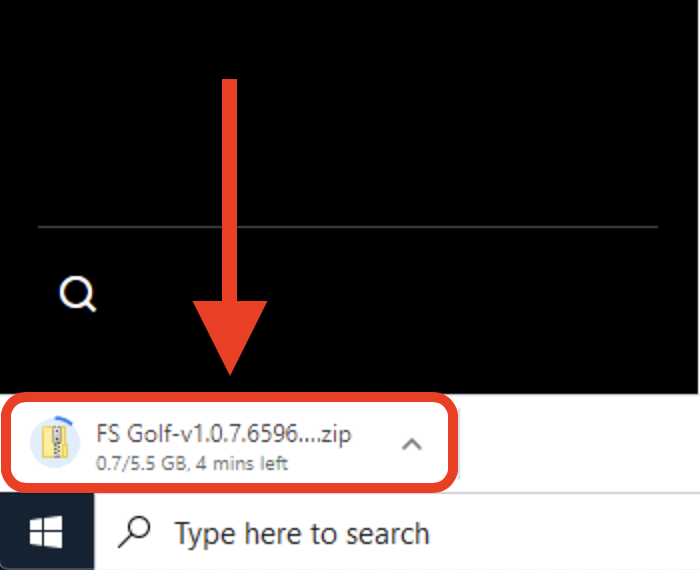 Download Progress
NOTE: Due to the large file size, the software download could take anywhere from a few minutes to several hours depending on your connection speed. Once the download starts, you will see the estimated download time in the lower-left corner of your browser.
2. Extract the software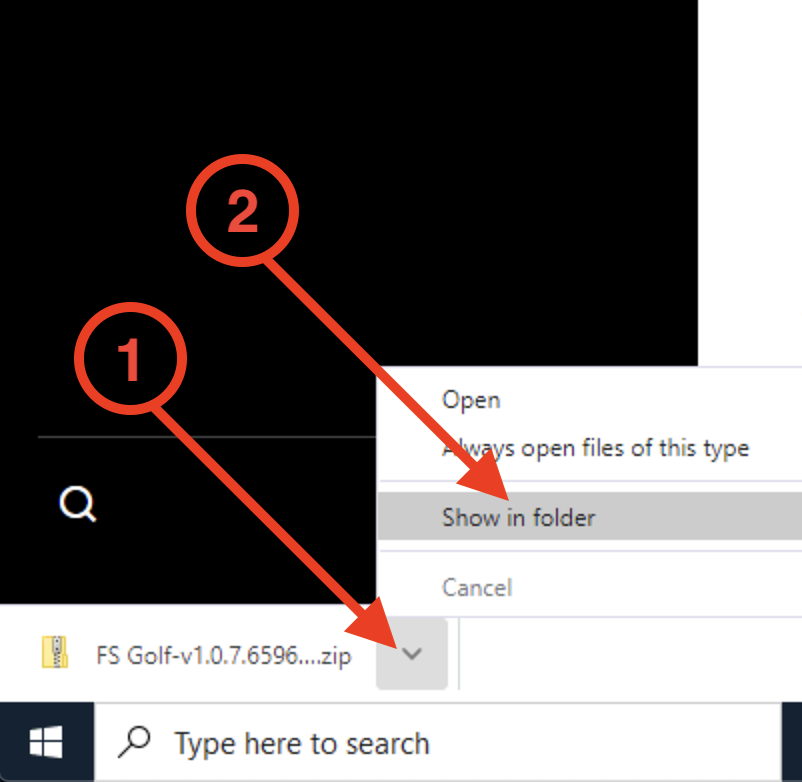 2.1 Go to the Downloads Folder
After the download completes, click the down arrow to the right and choose "Show in Folder"

2.2 Locate the file in the Downloads folder
The file should automatically be highlighted. NOTE: The version number shown in the image to the right may be different from yours.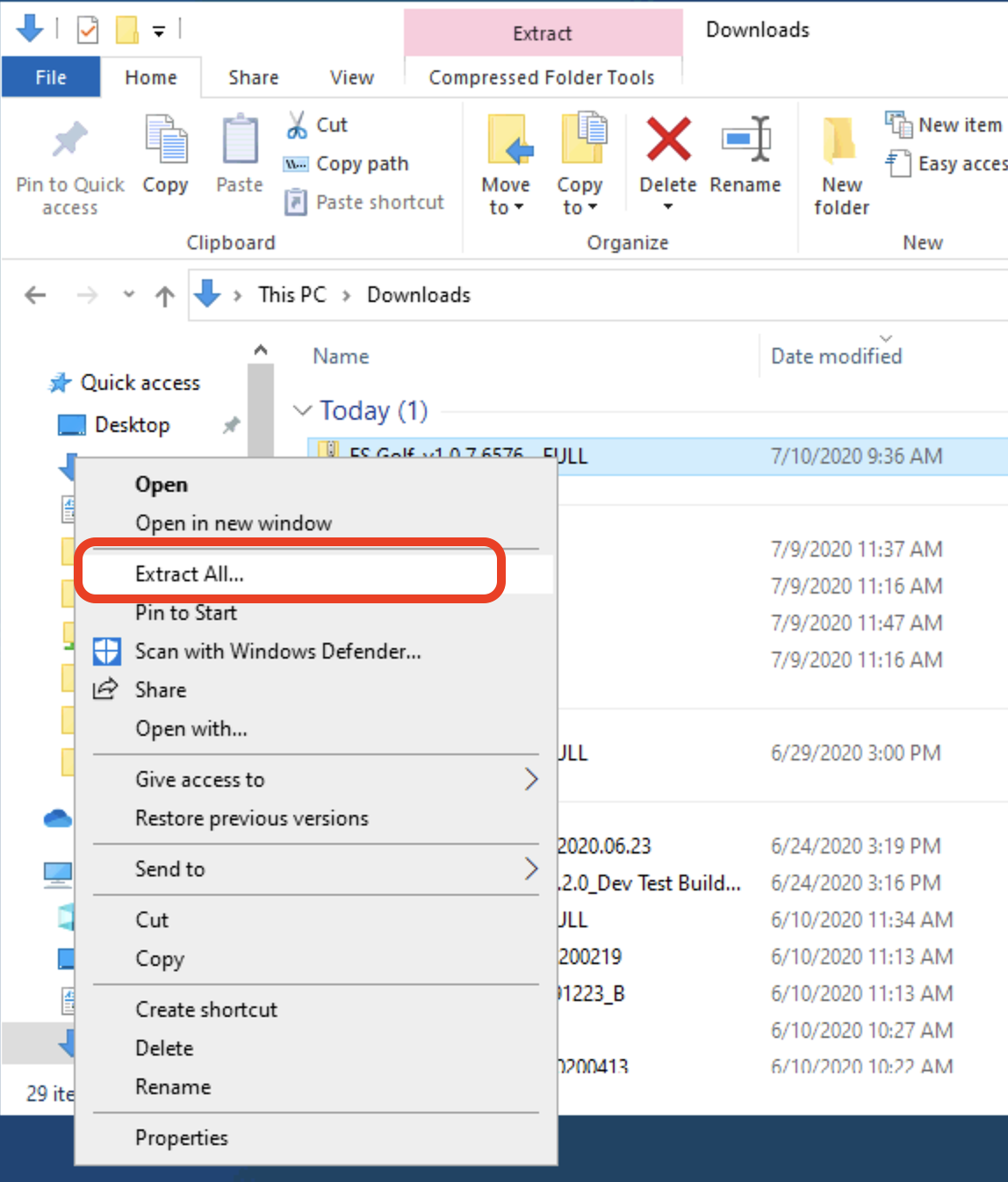 2.3 Start the file extration
Right-click on the file, then choose "Extract All…"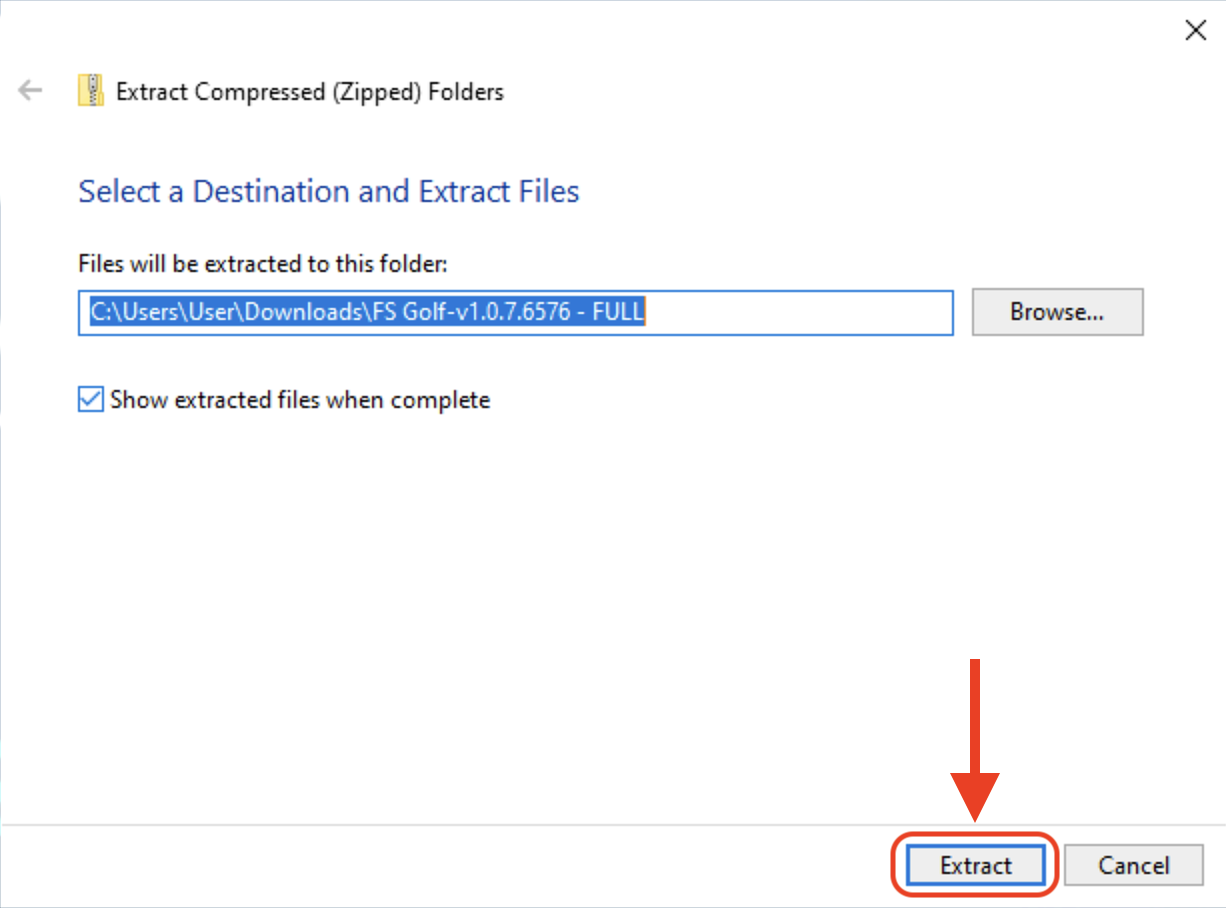 2.4 Extract the Installation Files
The destination will be filled in automatically, just click the "Extract" button.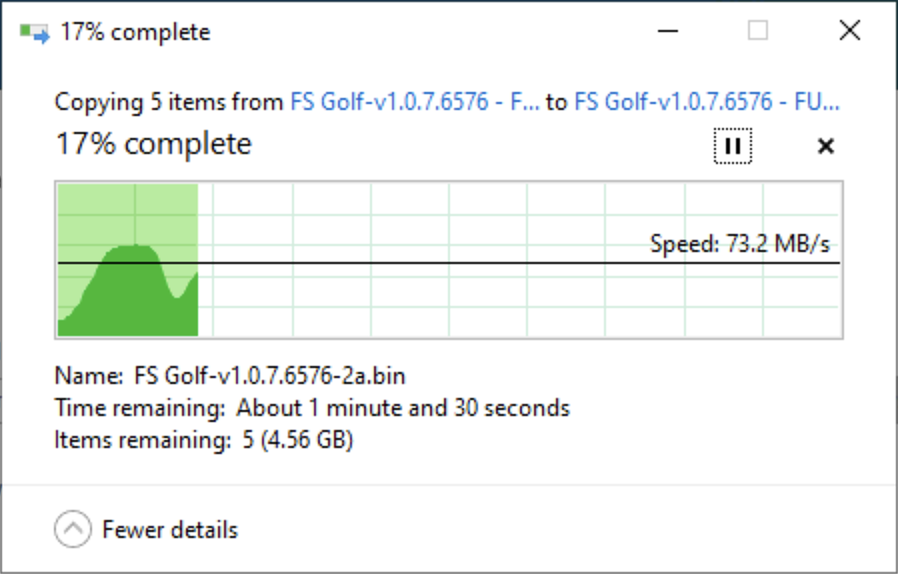 2.5 Extraction Progress
You will see the extraction progress window, this usually takes 2-3 minutes.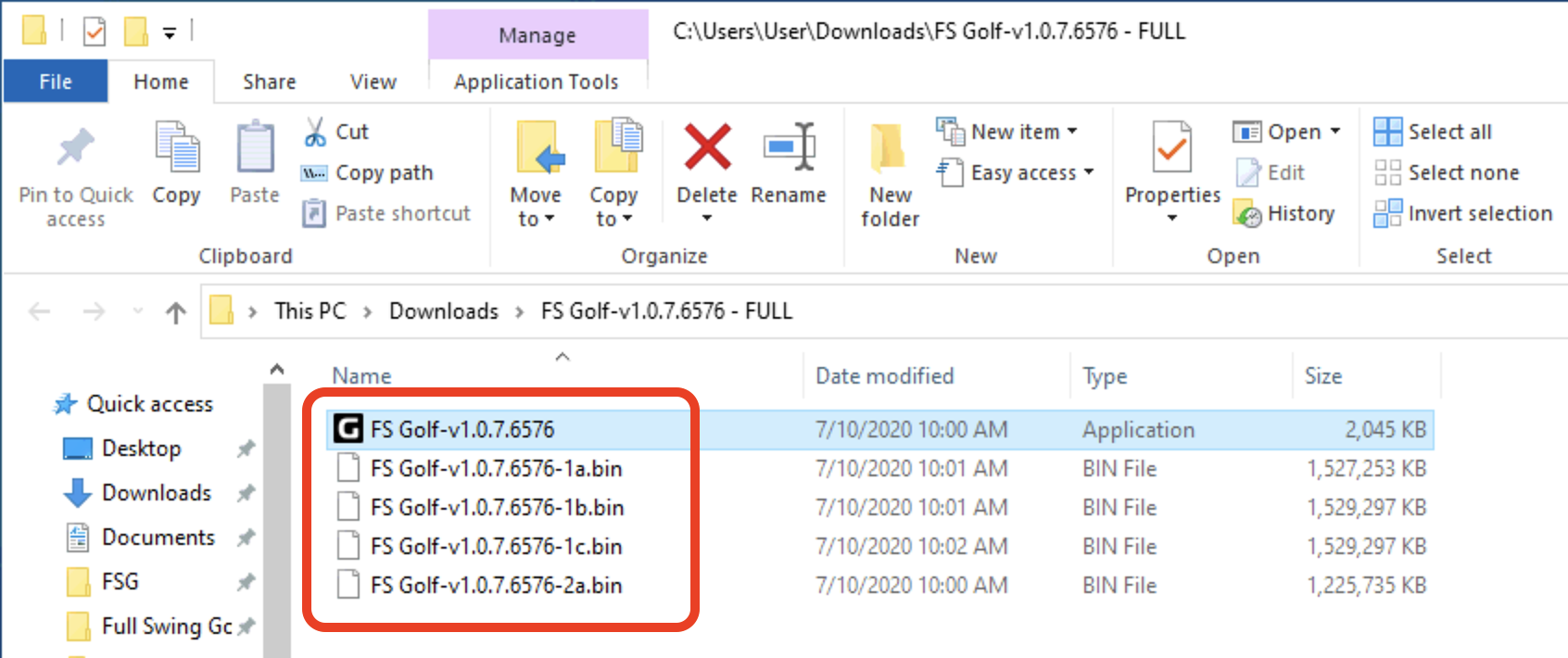 2.6 Extraction Complete
After the extraction process completes you will see a window showing the installation files.
3. Install the software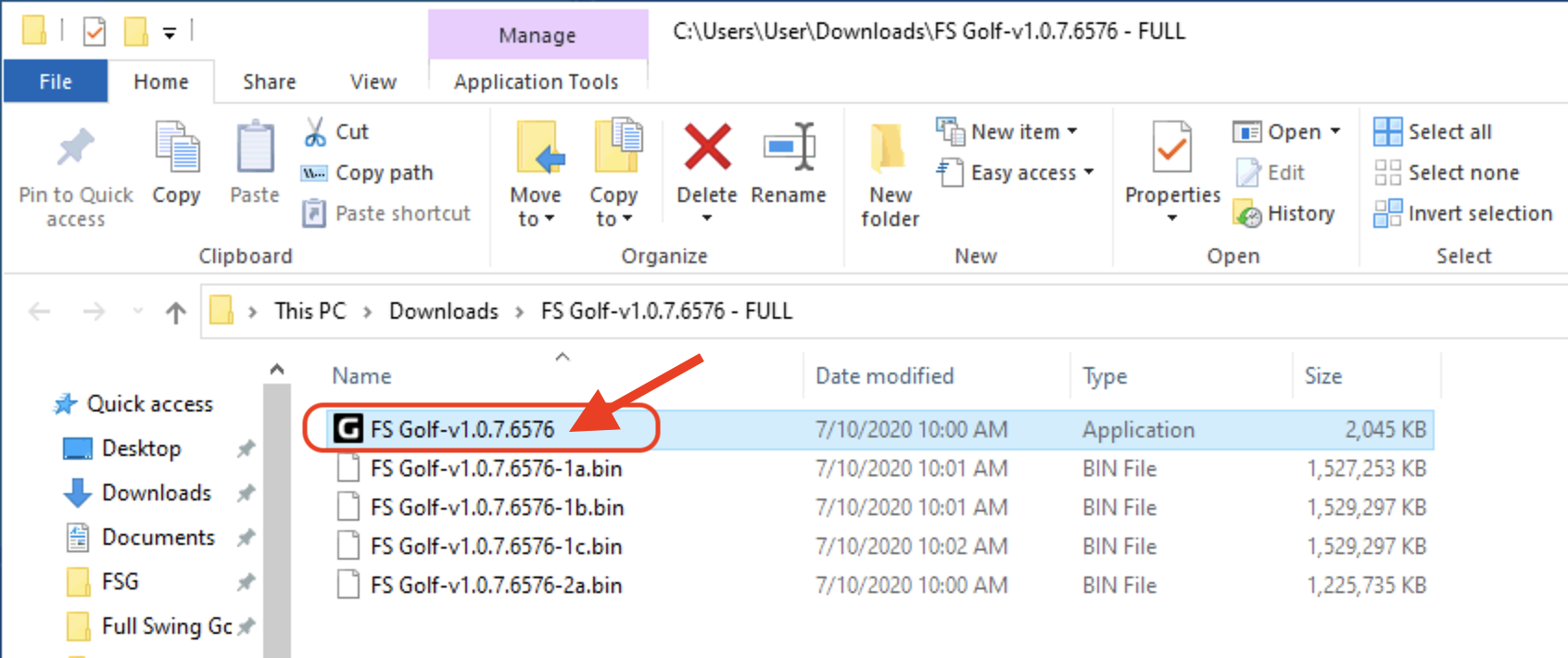 3.1 Run the Installer
Double-click the top file to begin installation. NOTE: The version number shown in the image to the right may be different from yours.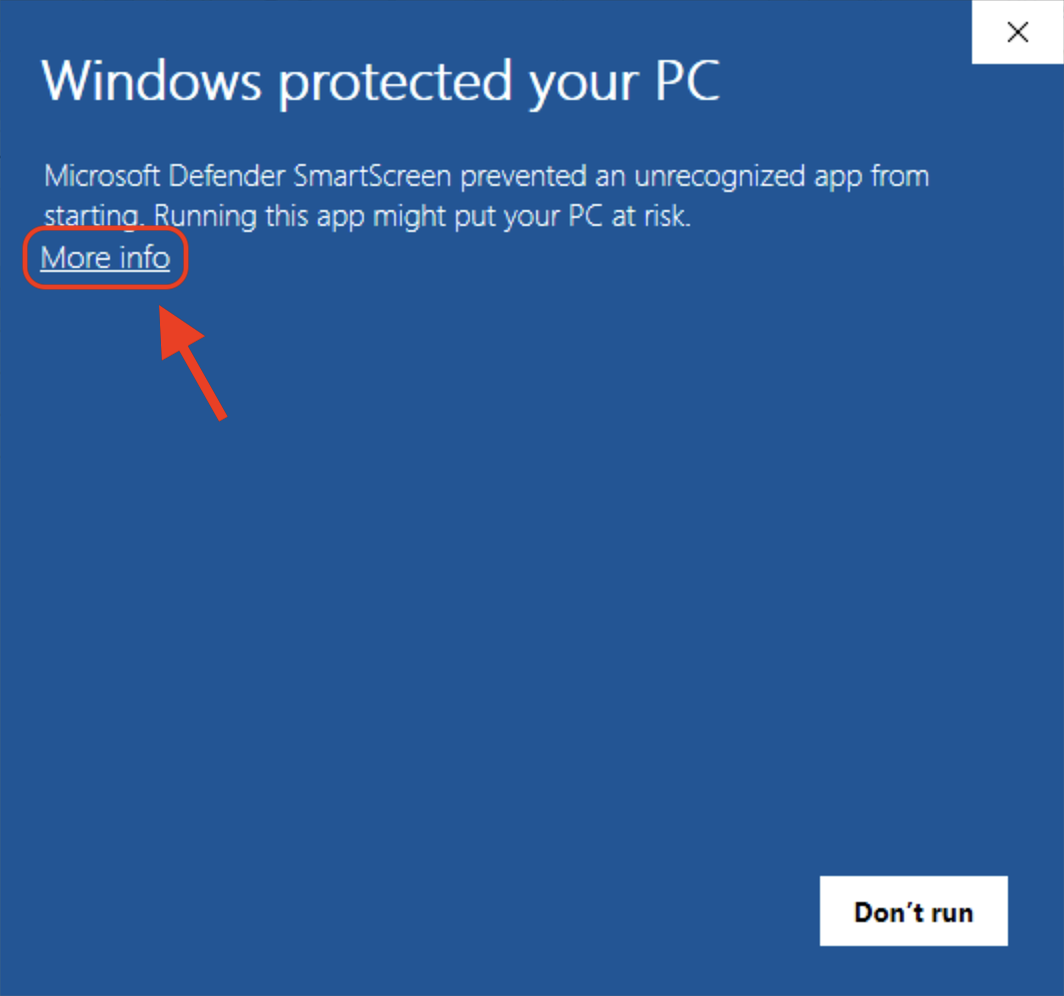 3.2 Bypass Security Warning
Click the "More Info" link to bypass the Windows Security message. This software is safe to install on your system.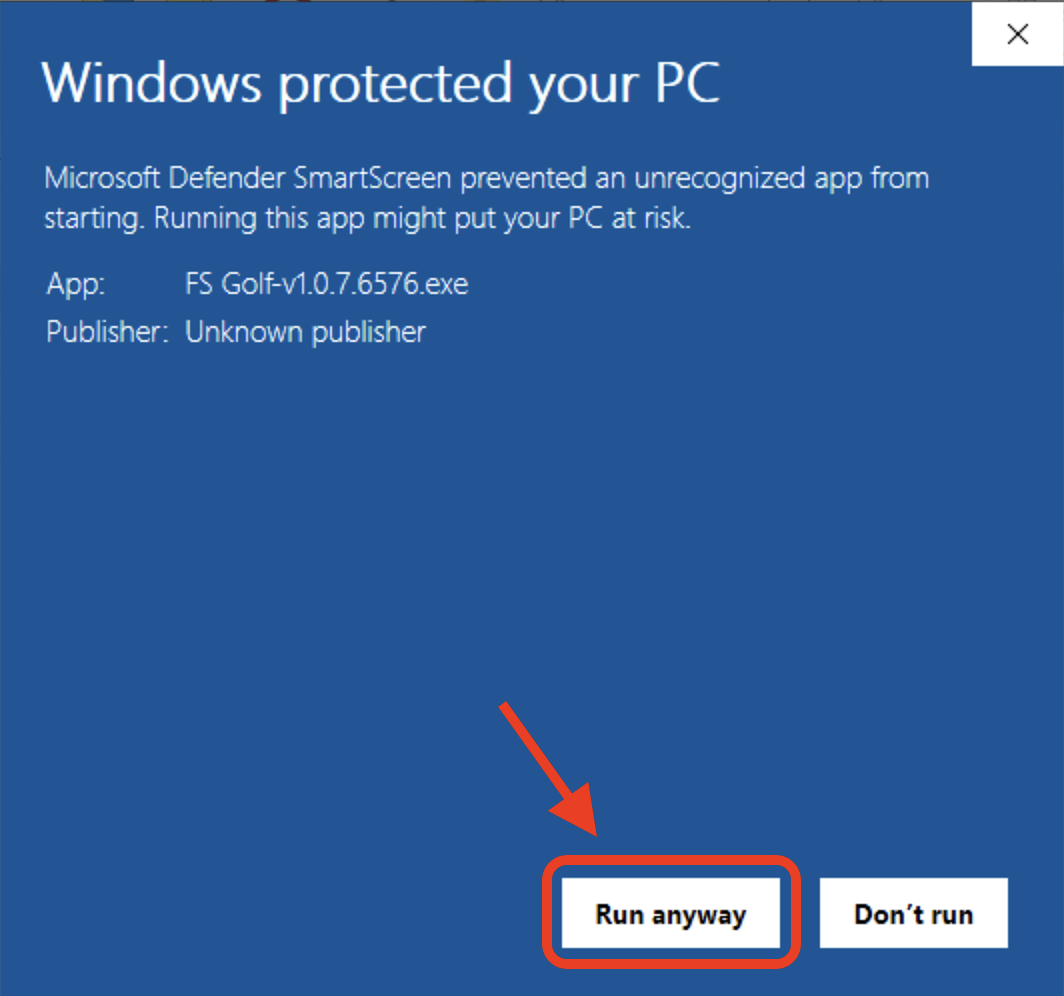 3.3 Confirm Installation
Click the "Run Anyway" button to confirm installation.
3.4 Begin Installation
Click the "Next" button to begin installation.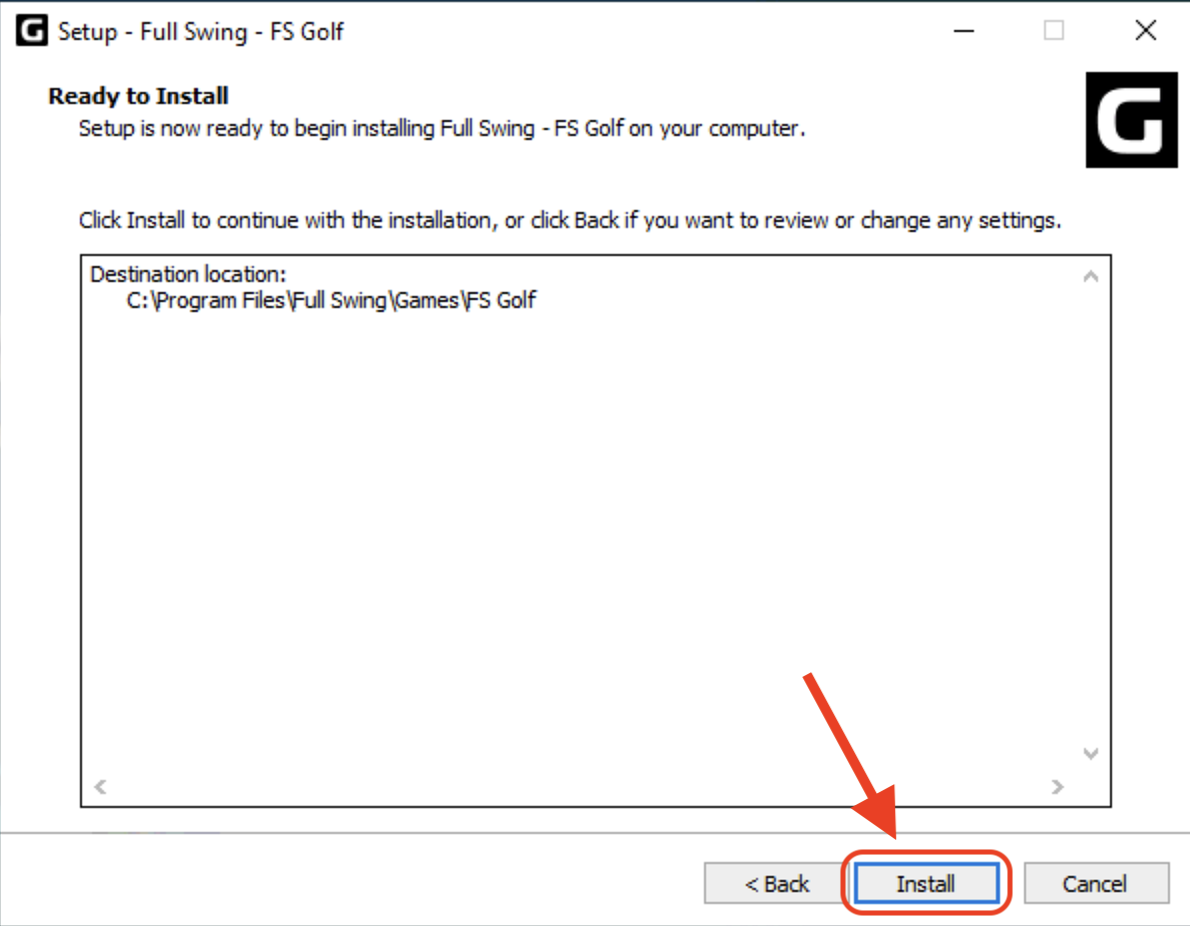 3.6 Install Software
Click the "Install" button to install the new software.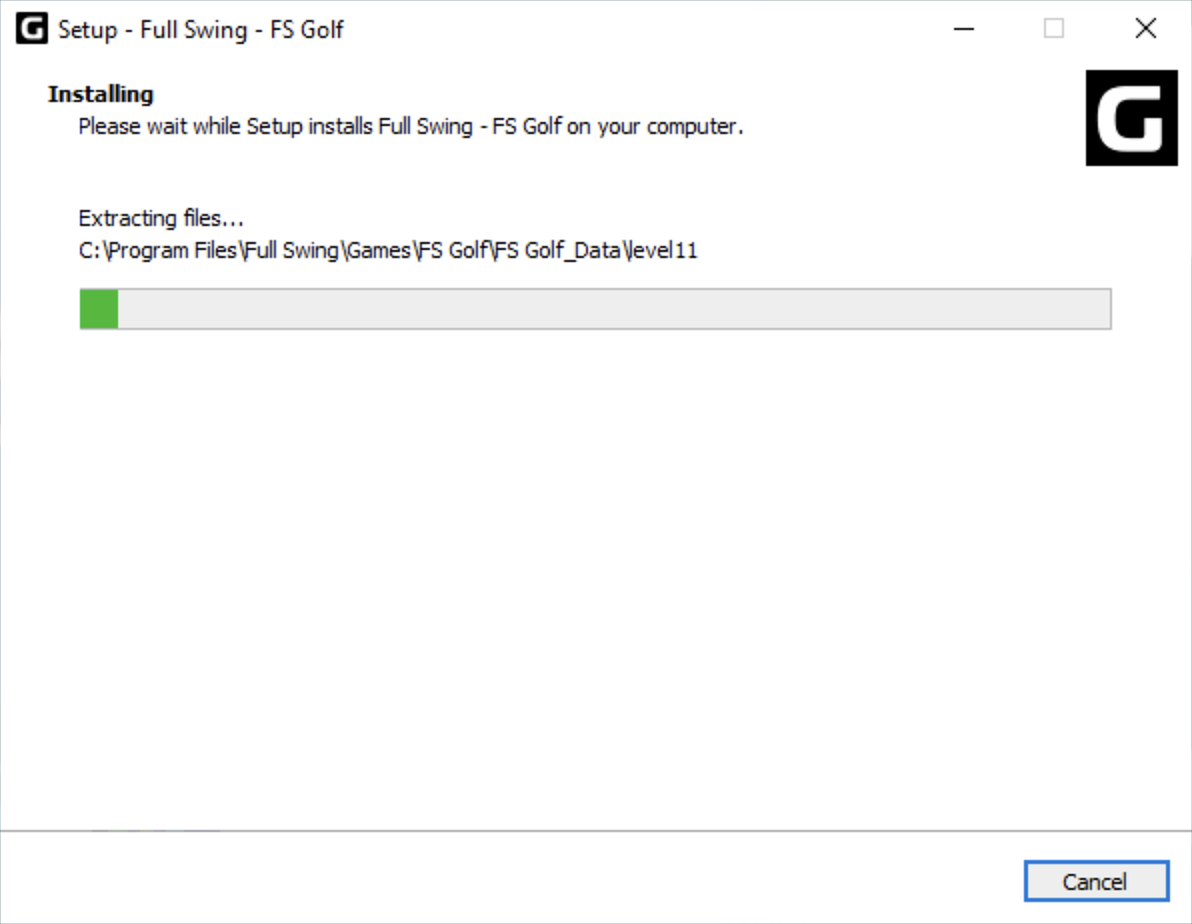 3.7 Install Progress
You will see the installation progress window. The software will take 5 to 10 minutes to install, please be patient.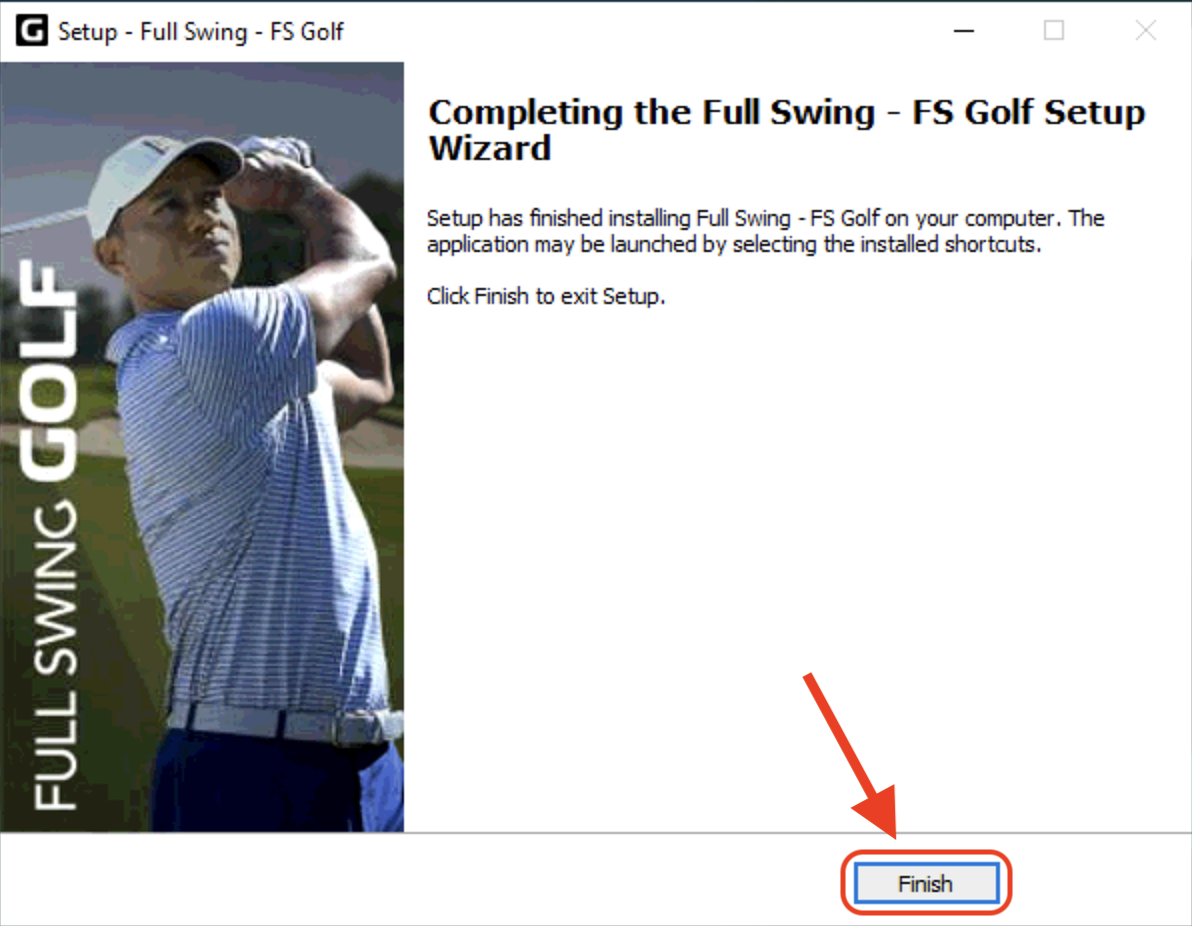 3.8 Finish Install
Click the "Finish" button to complete installation.
4. Run your new software!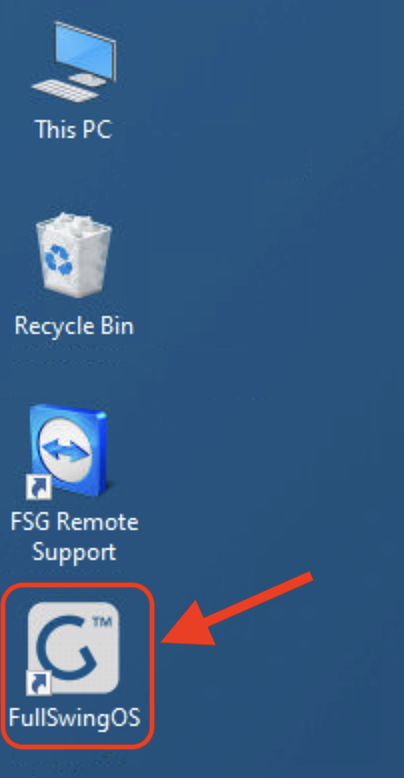 4.1 Run Full Swing OS
Close any open windows and double-click the "FullSwingOS" icon on your desktop.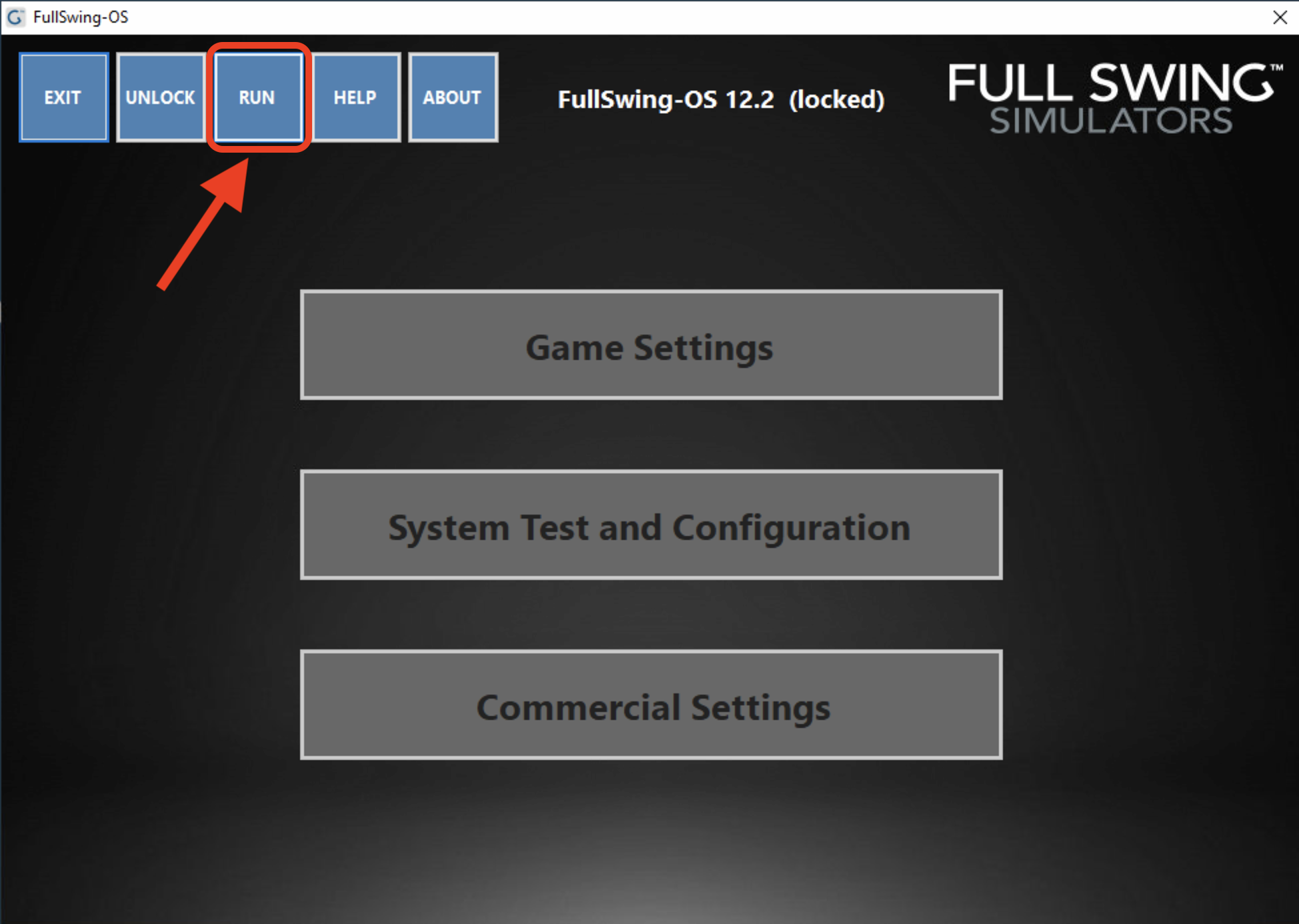 4.2 Run the Game Menu
Click the "Run" button to go to the Game Menu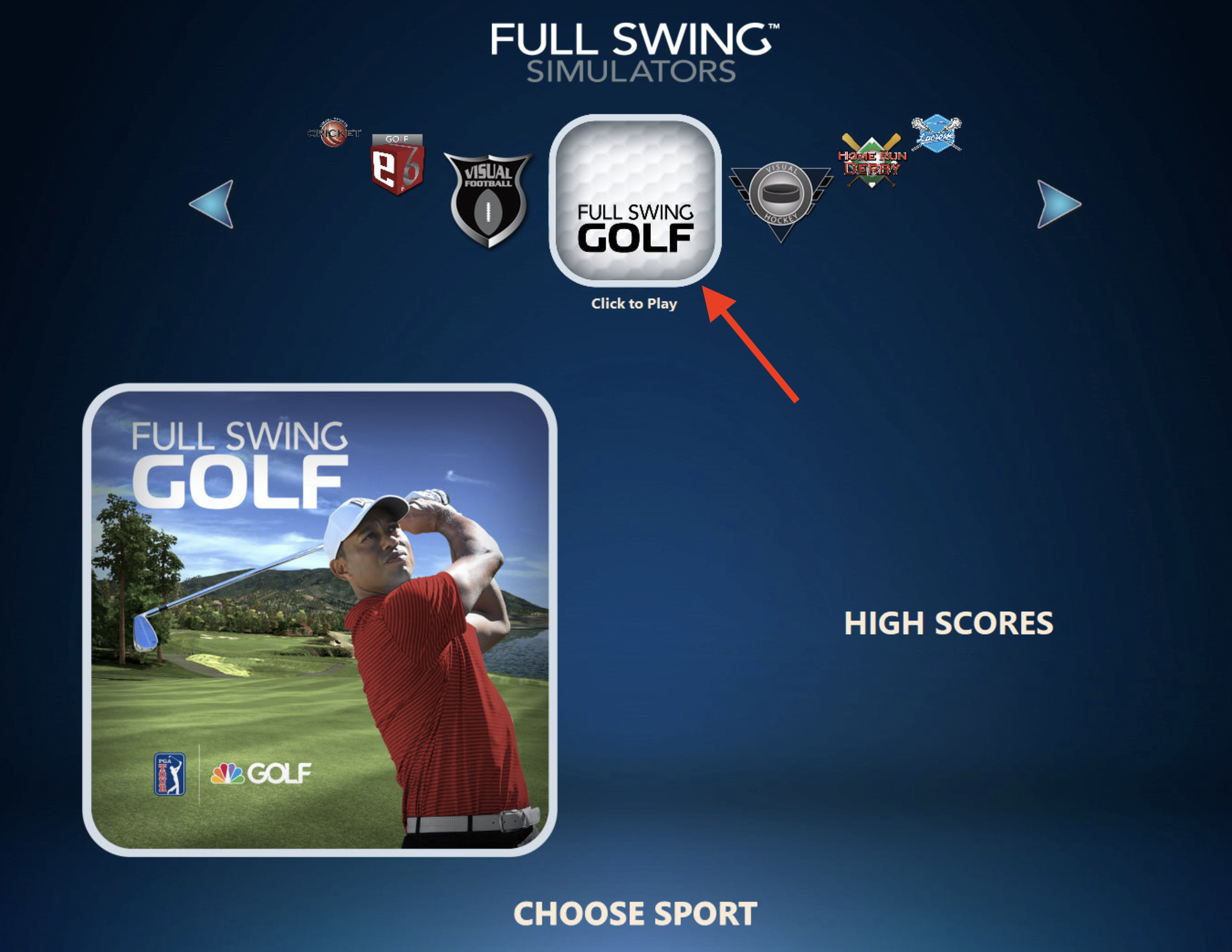 4.3 Run the Game
Click the "Full Swing Golf" icon to run the game.
If you have any questions or need any help, please email fsgolf.support@fullswinggolf.com
Alternatively, if you would prefer us to handle the install you can book an appointment using the button below. Due to the overwhelming response to the new software, bookings are limited.
IMPORTANT: If you book an appointment, please be sure to select the UPDATE service at the top of the booking calendar.