URGENT: E6 Golf 1.6 Critical Security Update
WHY DO I NEED TO UPDATE?
A small security update is required for all users of TruGolf's E6 Golf 1.6 platform.
This security update will impact the online features of E6 Golf. Online features include contests, tournaments, leaderboards, E6 Clubhouse, player profiles, shot data storage, as well as the save and resume round features.
Full Swing has worked closely with TruGolf on this issue and has explored every opportunity to keep this functionality intact as long as possible. Unfortunately, the older server architecture of the E6 online system is no longer supported or maintained by TruGolf and an update is required to point E6 Golf 1.6 to a new server. The new server does not support online play. Because of this loss of functionality, Full Swing has negotiated with TruGolf to authorize full access to the entire library of courses once the security update is installed.
WHAT DO I NEED TO DO?
To continue using E6 Golf, all customers must install the update as soon as possible to avoid a disruption in service and possible downtime. After updating, all remaining features of E6 Golf will stay intact, and the entire golf course library will be unlocked so you can start enjoying your new courses right away.
HOW DO I UPDATE?
Please follow the steps below to download and install the security update.
SOFTWARE DETAILS
E6 Version: 1.6.48.0

File Size: 3 MB

Security update for compatibility with new server

Includes access to full golf course library
Click the download button below to download the update to your simulator computer.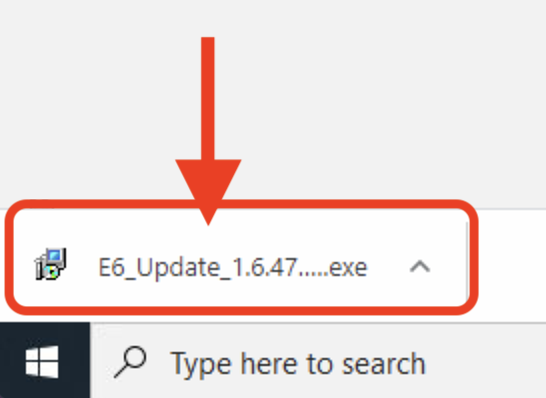 RUN THE UPDATE
NOTE: When you click the download link, you may see security warning that the update is blocked or may harm your device. This update is safe to install your simulator computer and it is safe to download. Please choose to "Keep" the file to bypass the security warning.
After the download completes, click the E6_Update_1.6.48.0_x86.exe file to run it from your browser.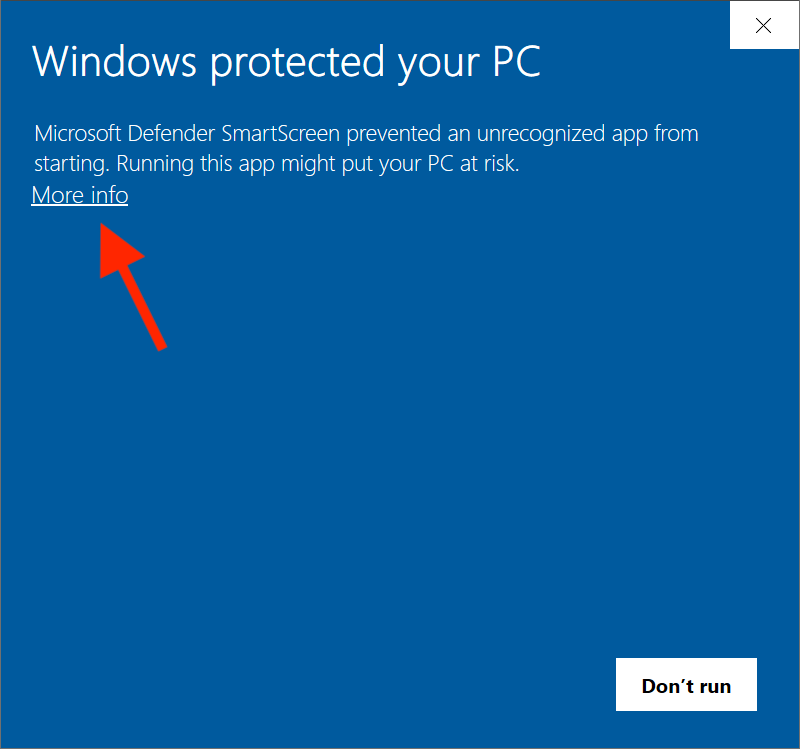 BYPASS THE SECURITY WARNING
Click the "More Info" link to bypass the Windows Security message. This software is safe to install on your system.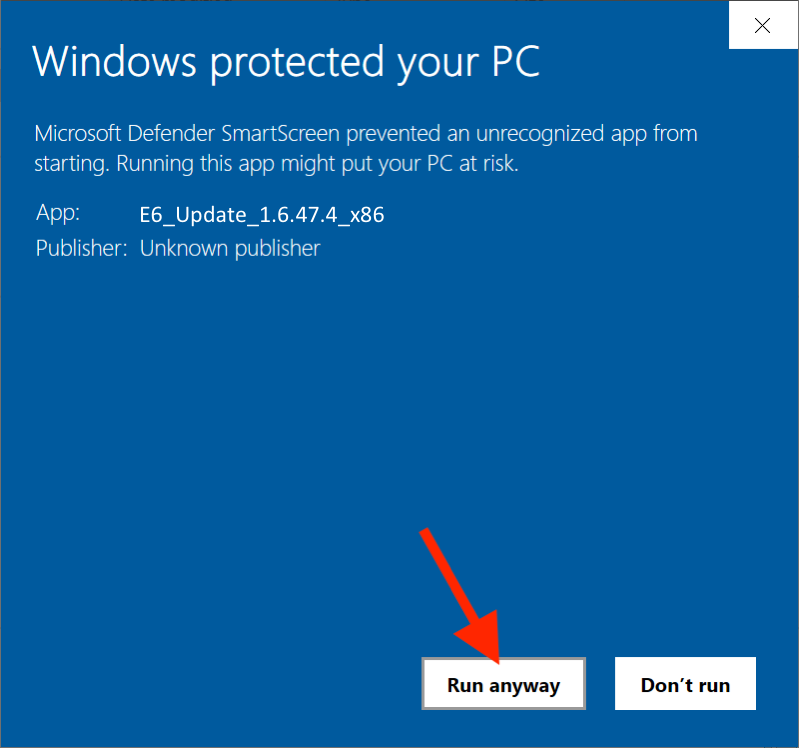 CHOOSE RUN ANYWAY
Click the "Run anyway" button to confirm installation.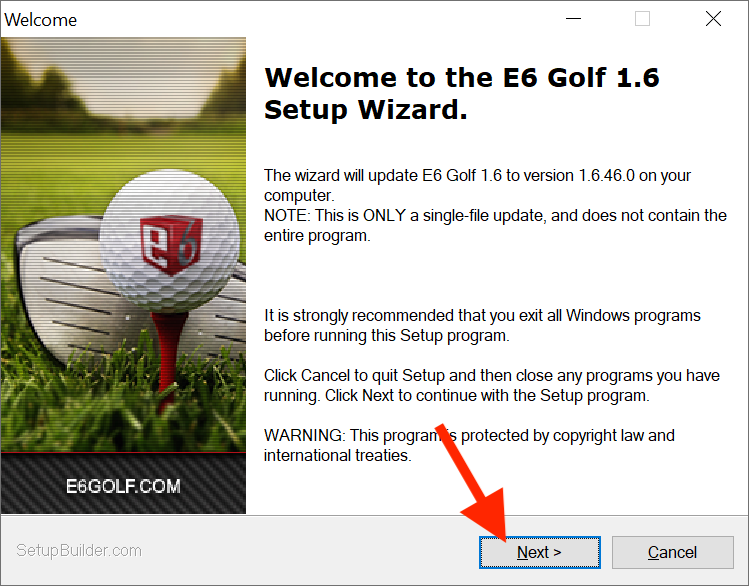 BEGIN INSTALLATION
Click the "Next" button to begin installation.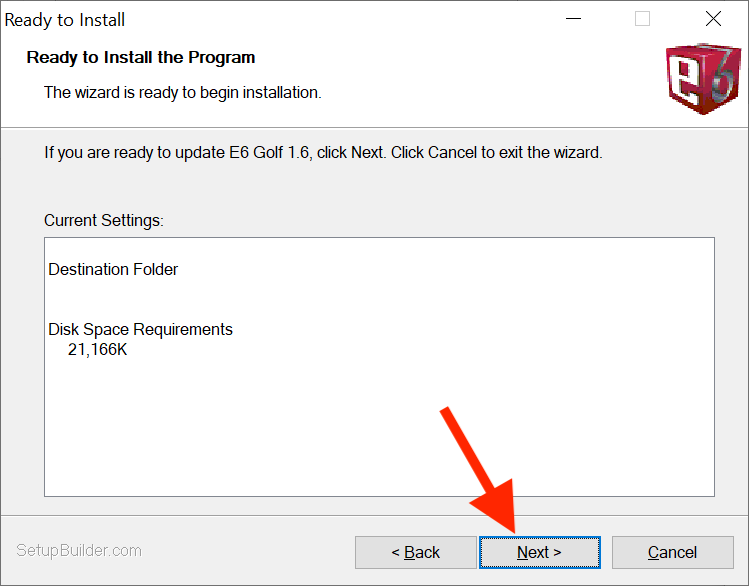 CLICK NEXT TO CONTINUE
Click the "Next" button to continue installation.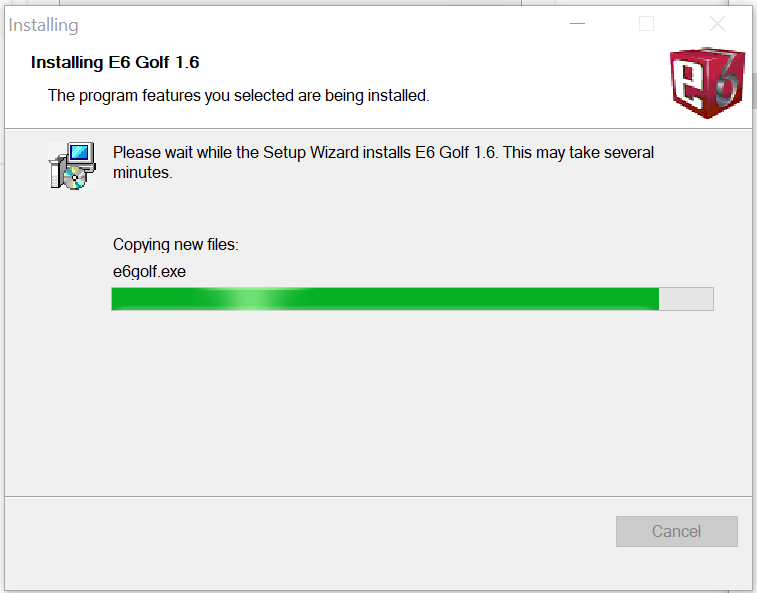 INSTALLATION PROGRESS
Wait for the install to finish.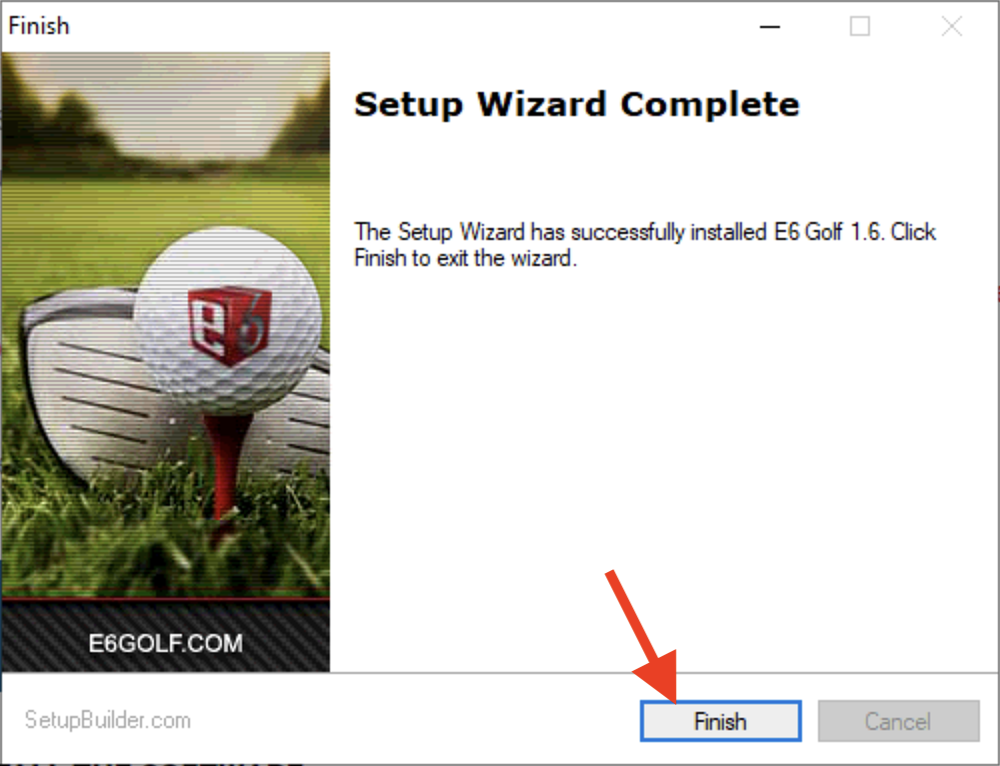 FINISH INSTALLATION
Click the "Finish" button to finalize installation.
To confirm installation was successful, run E6 Golf on your simulator.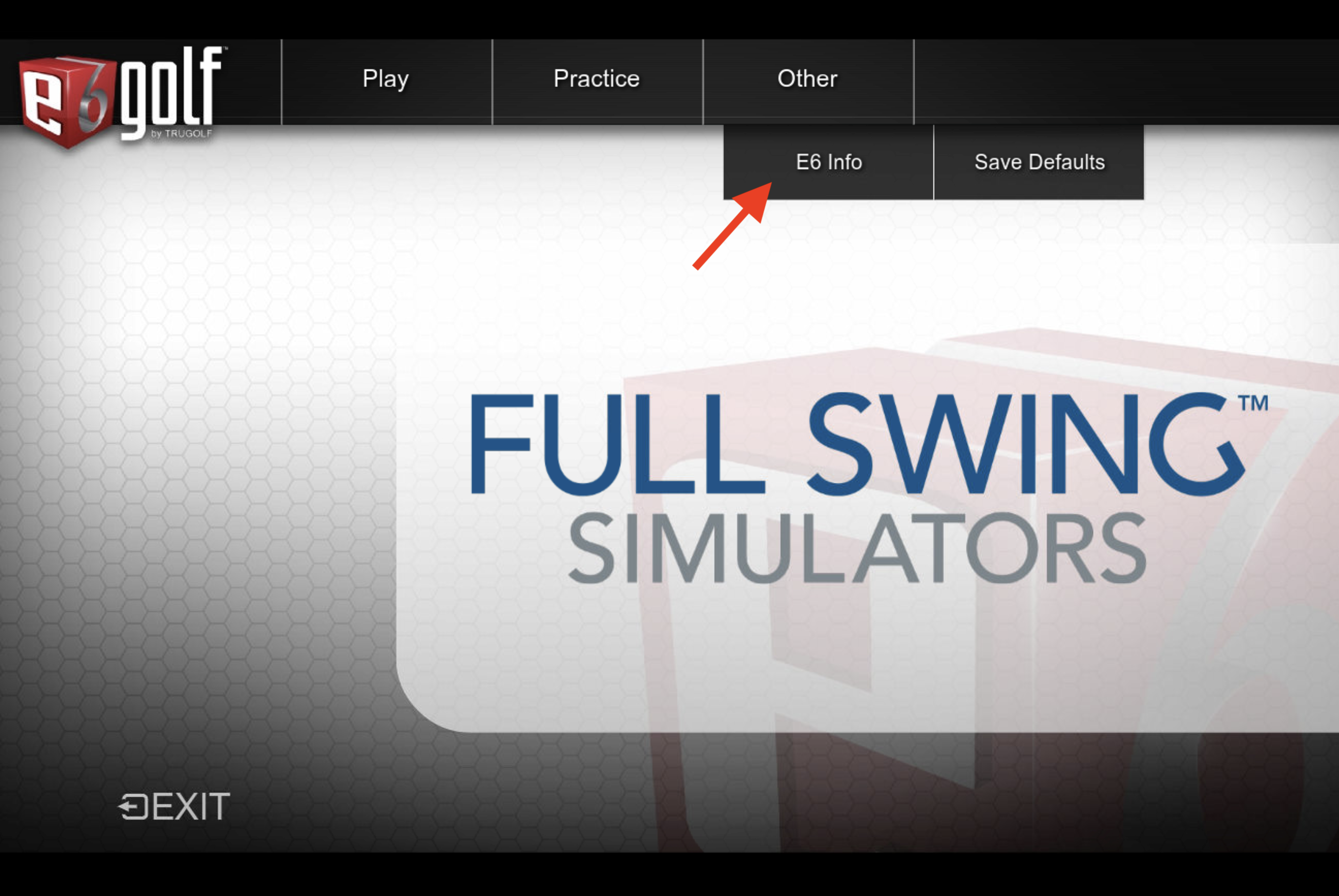 GO TO E6 INFO
To ensure your installation was successful and the license properly transferred to the new server, click the "Other" button, then click "E6 Info".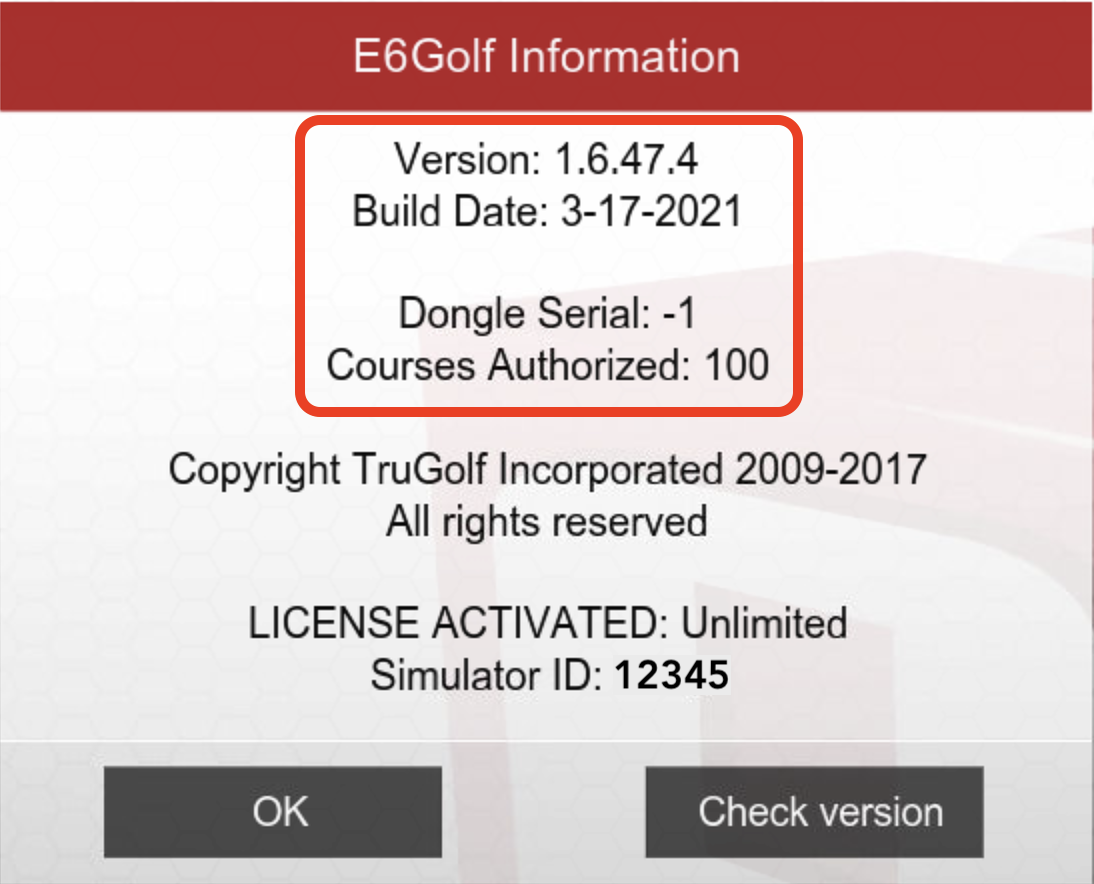 VERIFY INSTALLATION
Check to make sure your Version is 1.6.47.4 (or higher) and Courses Authorized is 100.